SensePath for Sensemaking Research
What are the chanllenges in sensemaking research?
The analysis of the experiment data collected from sensemaking study is often a manual and time-consuming undertaking.
For example, transcribing and coding one hour of video recording can take 5-10 hours.
SensePath
Sensepath automatically captures and visualises the sensemaking actions, and
(Semi-)automate the transcription,
(Semi-)automate the coding,
Export result file for further analysis,
And many other things ...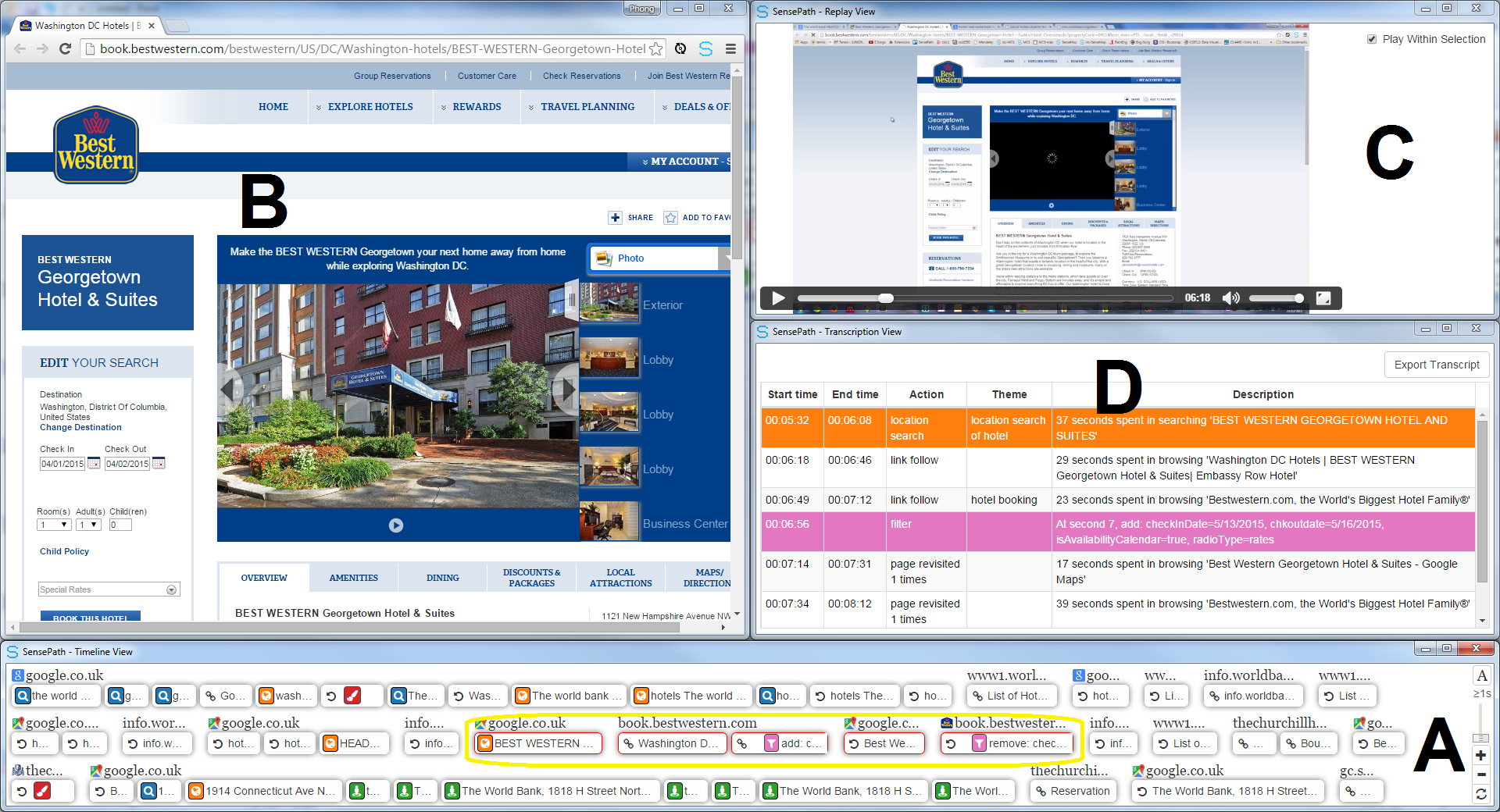 Paper
P. H. Nguyen, K. Xu, A. Wheat, B. L. William Wong, S. Attfield, and B. Fields, SensePath: Understanding the Sensemaking Process through Analytic Provenance, IEEE Transactions on Visualization and Computer Graphics, 22(1):41-50, Jan. 2016 . PDF
User Guide
Background and features
Two examples