TimeSet for Temporal Sets
What are the chanllenges in timeline visualisation?
Current timeline visualisations do not allow grouping the event by a person or organisatin. Instead, this is usually done using colour or symble, which make it difficult to follow a person or organisation.
TimeSets
Grouping events by person or organisation, while keep their temporal order. This makes it easier to:
Follow a person, organisation, or any other entity type (such as location),
See the inteaction of multiple sets,
And many other things ...
Paper
P. H. Nguyen, K. Xu, R. Walker, and B. L. William Wong, TimeSets: Timeline Visualization with Set Relations, Information Visualization, 2015. PDF
TimeSets for Uncertainty Visualisation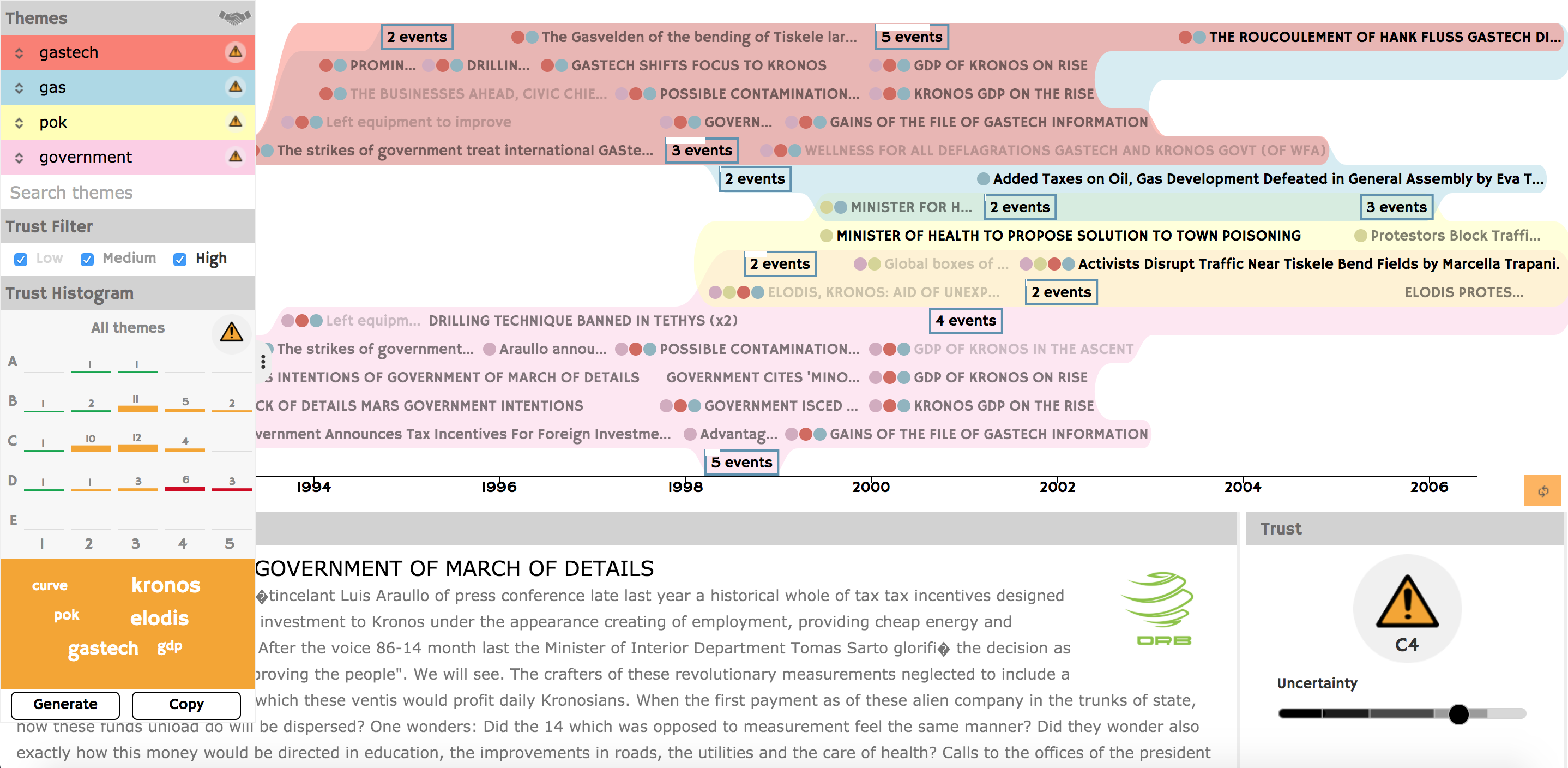 Paper
Saminu Salisu, Kai Xu, Adrian Wagstaff, Mike Biggs and Graham Phillips TimeSets for Uncertainty Visualisation, EG UK Computer Graphics & Visual Computing, 2016. PDF
User Guide